And the winning number is....
1090
Congratulations Michele Indre of Findlay OH

---
Rex speaks to Michele Indre in an attempt to prove to her that she really did
win the Harley and this isn't a prank call.
---
Proud
new owner of the '59 FLH, Michele Indre of Findlay,Ohio, receives her keys
from Susie(Carla's Mother).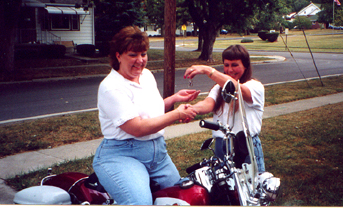 ---
Michele's husband, Scott, was pretty happy too!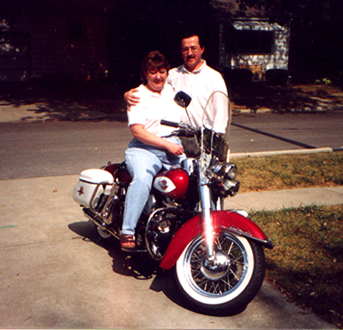 ---
Kicking things off, so to speak.

---