For Susie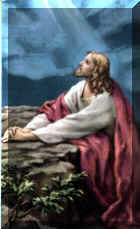 The Lord Will Provide
Sometime I am made to wonder
How I will survive this day,
But I know in my soul
That God will make a way.

Sometimes in my pillow
Are tears that I have cried
Til God's Spirit reminds me,
My child, I will provide.

I may have little understanding,
but my faith will see me through;
I may not have the answer,
Lord, it surely lies in you.

When everything around us
Seems to tempt our stay,
My soul in desperation,
But God will make a way.

Determined, Lord, I continue
Through storms on every side,
My eye on blessed Jesus
The one who will provide.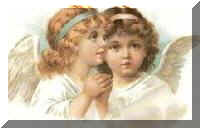 Joy in Tribulation





Lord, the more that I suffer
Tell me why I love you more;
I seek and claim my blessings
Even when I am afflicted sore.

It seems the more I cry
The more I seek you out.
And the heavier my load
Or greater my clouds of doubt.

Satan cannot have me;
He cannot claim my soul,
For, even in my pain,
A prayer is all I know.

Thou doth give my blessings,
And thou doth have the power to take.
With you I can bear it, precious Lord,
Just please do not forsake.

Like you, my Lord, I hope
To carry my cross until the end.
Where I will exchange it for a golden crown
and dwell with you, my dearest friend.

I Love You,
from
David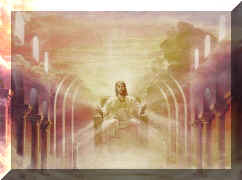 I'M FREE

Don't grieve for me, for now I'm free
I'm following the path God laid for me.
I took His hand when I heard him call;
I turned my back and left it all.
I could not stay another day,
To laugh, to love, to work or play.

Tasks left undone must stay that way;
I found that place at the close of day.
If my parting has left a void,
Then fill it with remembered joy.
A friendship shared a laugh, a kiss;
Ah yes, these things, I too will miss.
Be not burdened with times of sorrow
I wish you the sunshine of tomorrow.
My life's been full, I savored much;
Good friends, good times, a loved ones touch.
Perhaps my time seems all to brief;
Don't lengthen it now with undue grief.
Lift up your heart and share with me,
God wanted me now, He set me free.